VAPRO® Vapor Pressure Osmometer Model 5600
The advantages of vapor pressure osmometry are now embodied in the most intelligent osmometer ever produced! The VAPRO Vapor Pressure Osmometer brings unprecedented simplicity, convenience, and accuracy to the routine determination of osmolality to help meet the demands of today's clinical and research laboratory. Auto-calibration, a self-cleaning thermocouple, self-diagnostics, statistical analysis, and computer interface with printout capabilities make the VAPRO osmometer a must for any busy laboratory. With a small sample requirement you can assay hard-to-get or expensive samples using the vapor pressure method.
Download brochure to learn more...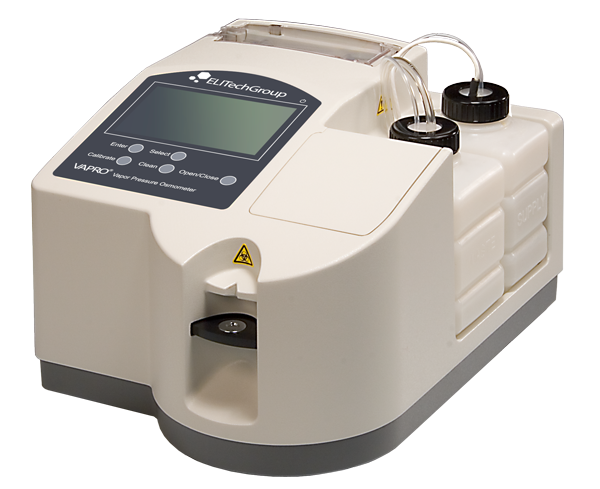 Applications
ADH Therapy
Body Fluids and Stool analysis
Burn Therapy
Coma (Diabetic)
Cystic Fibrosis Diagnosis by Osmolality Assay of Sweat
Differential Diagnosis of Diabetes
Insipidus Differential Diagnosis of Polyuria or Oliguria
Fetal Maturity
Vaccine Production
Hyper/Hyponatremia
I.V. Therapy
Insulin Therapy
Renal Function and Dialysis
Serum osmolality and Osmolal Discriminant
Surgery and Post Operative
Trauma, Head Injury, and Shock
Pharmaceuticals
Blood bank assessment of residual glycerol in final cell suspensions
Enteral and Parenteral Nutrition Preparations
Monitoring Infant Formulas
Physiological Infusion Solutions
Reagent and Standard Solutions
Agriculture
Botany and Plant Physiology
Cancer Research
Cell Biology
Chemical Industry
Electron Microscopy
Food and Beverage Processing
Genetic Research
Marine Biology
Molecular Weight Determinations (0-10,000 g/mol)
Ophthalmology
Pharmaceutical Manufacturing and Research
Soil Physics
Tissue Culture
Toxicology
Transplantation and Embryology
Veterinary Medicine
Measurement Technique
The vapor pressure method determines osmolality at room temperature with the sample in natural equilibrium. This precludes cryoscopic artifacts due to high viscosity, suspended particles, or other conditions that can interfere with freezing point determinations, giving VAPRO a much broader range of applications.
Features
Superb Accuracy: Error rate is less than 1% in the clinical range.
Self-Cleaning: The thermocouple cleans itself reducing maintenance and improving performance.
Easy Calibration: automatically set the calibration parameters with the push of a button.
Economical: Low initial cost.
Lab Report Software: Combine user-provided information with measurement results directly from the VAPRO to produce a printable and savable report.
Specifications and Important Information
Catalogue number: Model 5600
Sample Volume: 10 µl (2µl, 20µl, and 60µl sample holders also available)
Measurement Range: 20 to 3200 mOsmol/kg (up to 3500 mmol/kg with extended range osmometer)
Measurement Time: ~90 seconds
Weight: 6.8 kg (15 lbs)
Dimensions: 8 in x 11 in x 14 in
Downloads
---
Information Request
Want to learn more about our product, request a demonstration, get an official quote, or just get in touch with us at ELITechGroup?
Click Here >